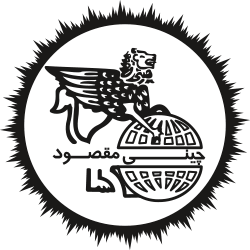 Maghsoud Porcelain Manufacturing Complex was officially opened on 6 March 1993 with the participation of National Bank (Bank Melli) of Iran investment Company and Union of Government Employees (SCAD) with annual nominal capacity (3,000 tons).
The complex, as the first user of ISO-static pressing and fast firing furnace in the Middle East, entered the competitive market of manufacturing porcelain with an experienced personnel, who had passed all the necessary training courses in Germany.
The use of compaction under pressure (slurry) technology has caused the diversification to the products so that production capacity has increased to 6,000 tons per year using existing facilities. The remarkable advancements of the company's specialists in the early years caused, in 2001, the first 100% Iranian body with 45% soil inside the province to be applied in hard porcelain body.

The design and manufacture of slurry presses by experts and specialists of Maghsoud Porcelain Company
The increase of production circulation in the area of final product
The creation of diversity in designs, bodies, fantasy containers, and products of artistic creation