SILVER ACHEMENID SPOON
(400BC)
Four Hundred Years B.C.
This spoon with its unique design reflects the artistic taste and philosophy of the era among the Persians. The dimple attachment to the handle is designed as a duck drinking from a small pond and a lion hunting the duck from behind. At the end of the spoon we see the Homa, Iranian legendary bone-eating bird of prey that here completes the nature food chain. Homa has a special place in Iranian culture and is the symbol of blessing and happiness.
Royal design from new collection of Damas company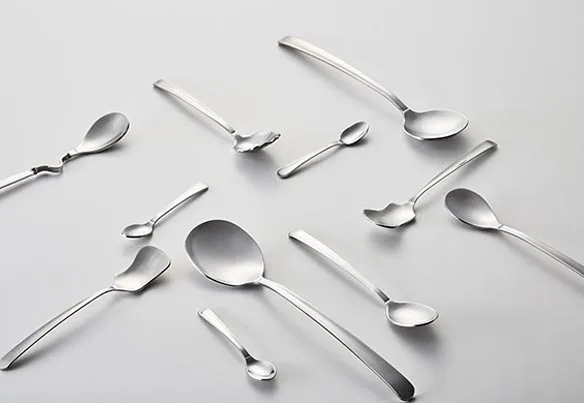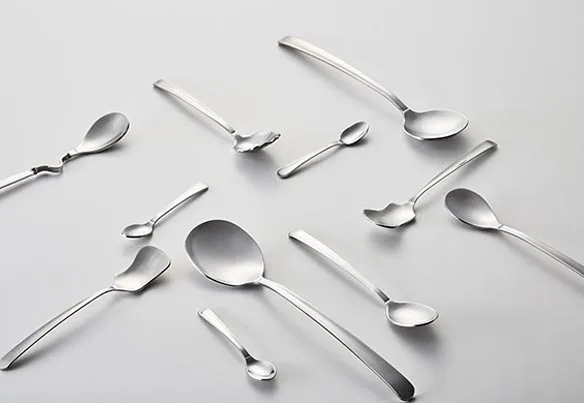 MINIMAL DESIGN
SIMPLE BUT NOT EASY
Minimalism is a style that shows beauty with simplicity. that the product designed as minimalism is a sign of an evolution. Although this product is simple, but it is practical. it makes working with the product so enjoyable.
Benefits of using stainless steel
• Corrosion resistance: Because most grades of stainless steel are highly corrosion-resistant, the equipment does not need to be replaced as frequently.
• Ease of cleaning: Other materials, such as wood or plastic, have grooves or openings where bacteria can invade and grow. Stainless steel is smooth and doesn't provide a place for bacteria to hide, allowing it to be easily cleaned.
• Non-reactive surface: Stainless steel is a non-reactive metal, which means that you can use it to cook foods that are acidic, such as citrus, tomatoes, and vinegar.
• Dishwasher Safe: regarding the above mentioned advantages stainless steel is dishwasher useable.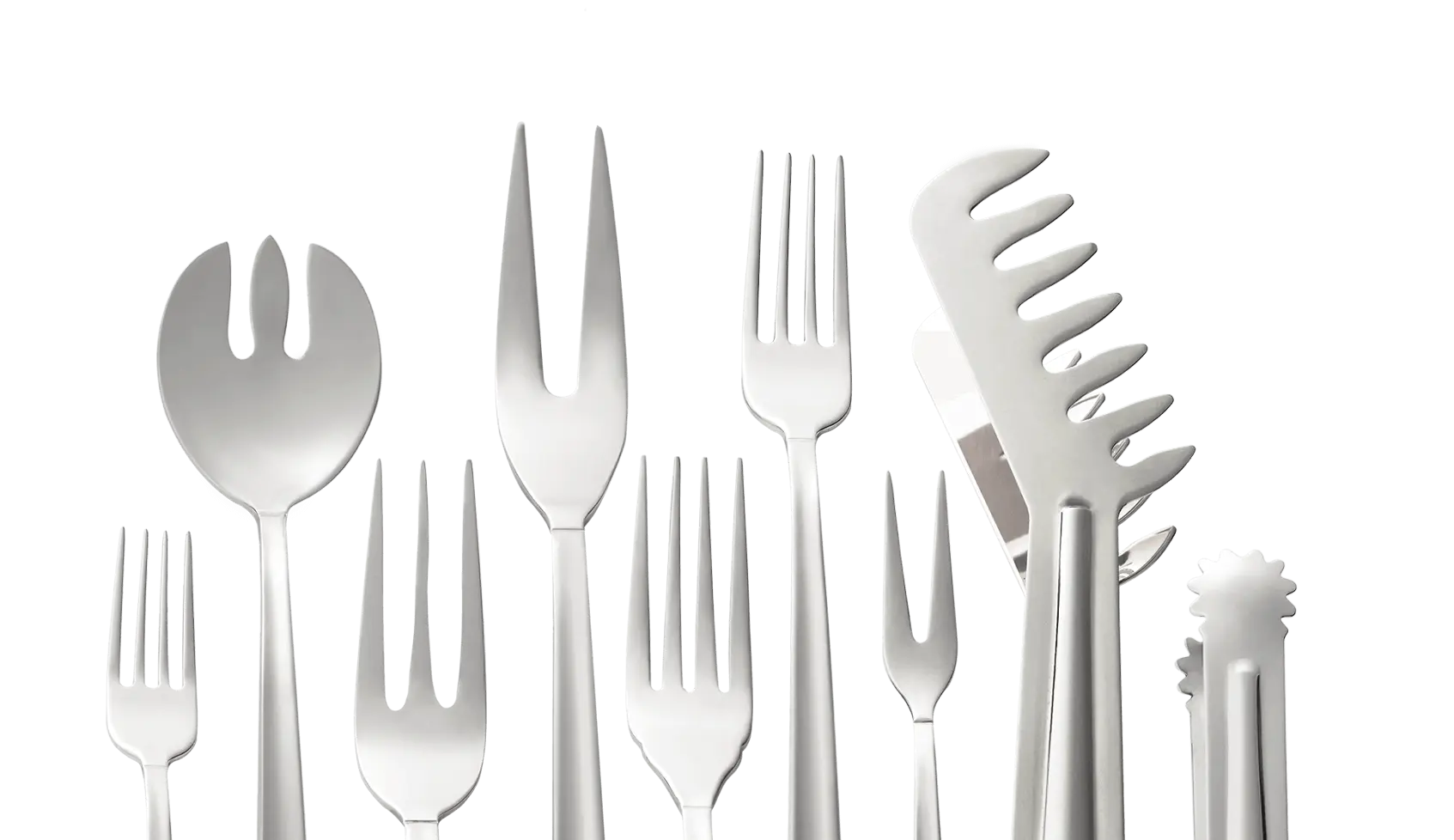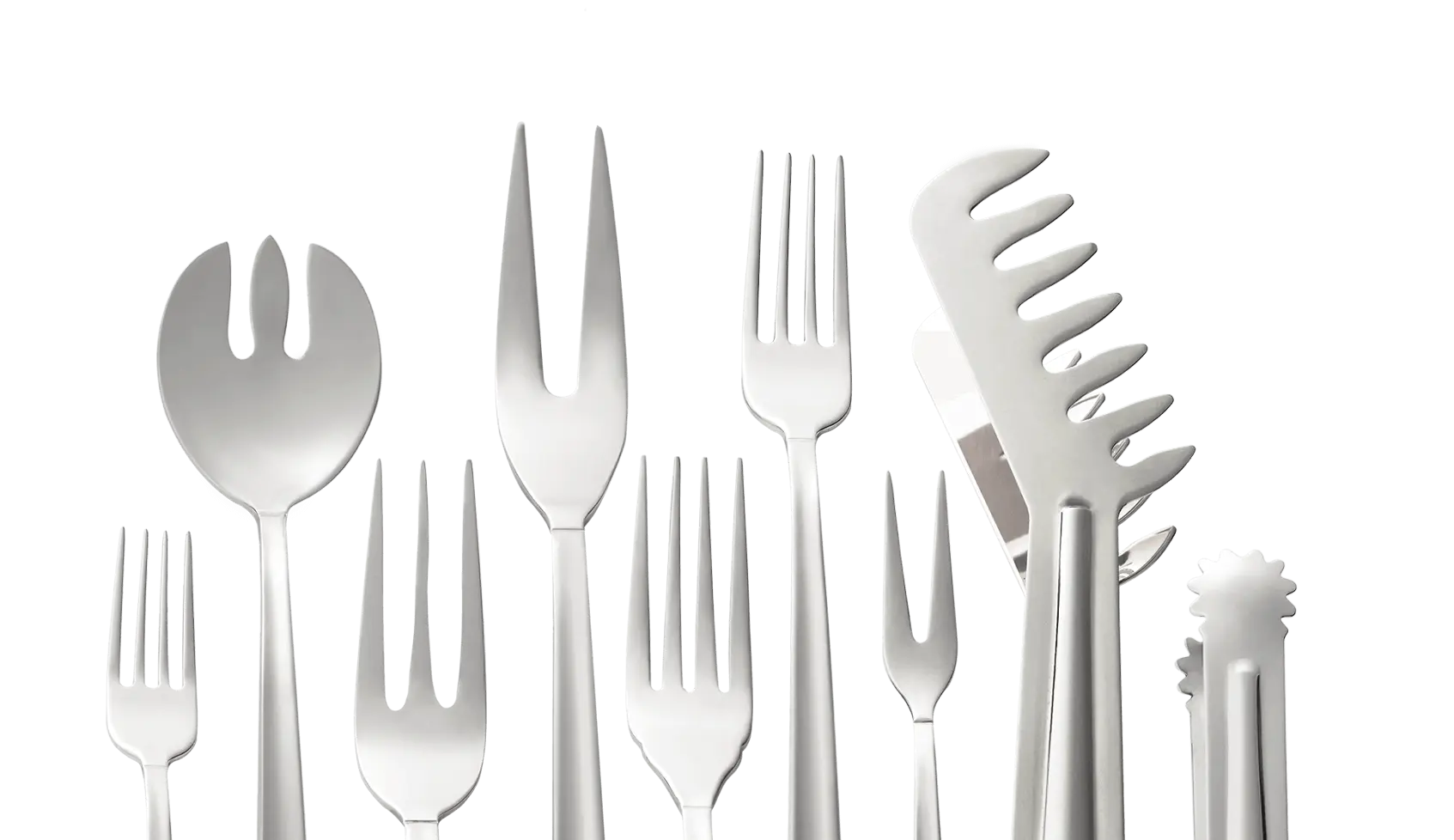 EXPORT
Most of the products of this group (Maghsoud Factories Group) are exported to Asian, European and South American countries. Products such as agate dishes, bone china dinner sets and stainless-steel cutlery. Exemplary exporter in 2016 and 2017, sample export unit of small and medium industries in 2017, top entrepreneur of the province for several years
and they are just some honors of Mr. Reza Imani, the founder of the manufacturing group, and Damas Company.
Many Choices
Royal spoon and fork sets are made for small families and also large families! Royal sets could support all from 12 pcs. set for 6 persons to 172 pcs. set for 30 persons! Good for small families! Free choice for dinner set or fruit set. Comfortable for large families! Practical in new year ceremonies or wedding parties! Choosing different items that you really need. All of these are present in Royal spoon and fork set.